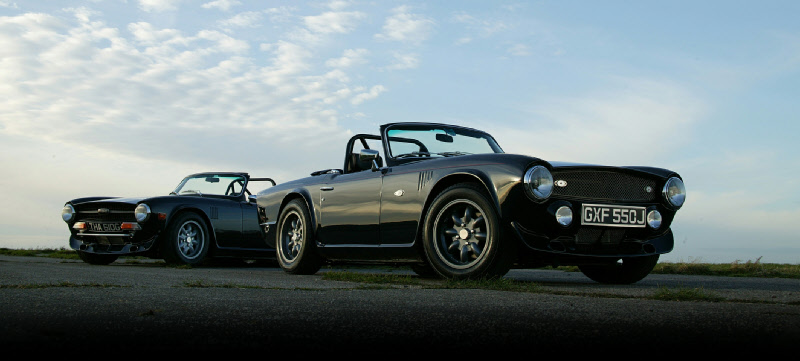 All prices exclude VAT and delivery and are subject to change without notice. Please confirm price at time of order. Orders can be placed by telephone, fax or e-mail; please see the contact page. If you have allowed Flash/ActiveX you can hover on a photograph to
bring up a larger version or click the for more photos and information.

Vinyl Seat as above. Headrest £40.00 each extra.
We offer a unique range of leather or vinyl seats. With or without detachable headrests. Seat belt harness slots standard. Seat sub frames extra, made to order to fit original adjustable runners or as required.
Style of stitching and panelling can be varied from styles in photographs. Most reasonable colours are available with variable piping both in leather and vinyl. Adjustable lumber support available.

Leather Seat as above. Headrest £50.00 each extra.
Sub frames for above seats.