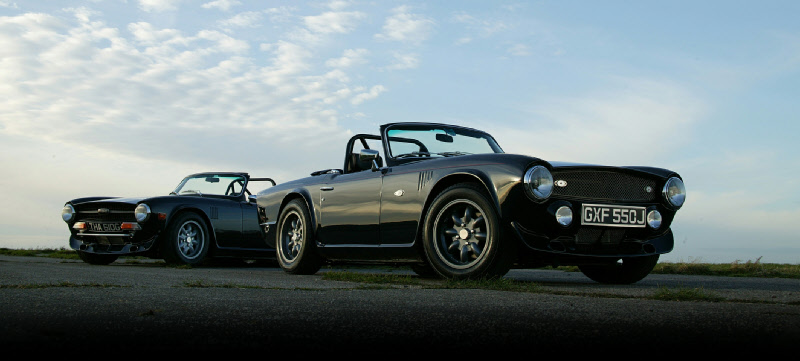 All prices exclude VAT and delivery and are subject to change without notice. Please confirm price at time of order. Orders can be placed by telephone, fax or e-mail; please see the contact page. If you have allowed Flash/ActiveX you can hover on a photograph to
bring up a larger version or click the for more photos and information.

Fitting Kit TR2-6 Reliable and well designed stainless steel fitting kit to fit all stainless steel exhausts listed below.

Stainless Manifold TR2 low port.
Mild Steel High Port Manifold TR4A 4:2:1 with clearance made for intrusive lower inner front suspension mounting. This manifold will also suit any high port TR2-4a that prefer the 4:2:1 pipe configuration.
Race & Fast Road Mild Steel Manifold TR2, TR3, TR4 & TR4A matched primary high torque Long primaries into a 4 into 1 collector specifically for trackday and competition use. Proven torque and power increases with this new and unique design by Racetorations. Thick flanges to match weber inlet manifolds and quick release collector.
High Grade Stainless Fast Road Manifold This TR250, TR5 & TR6 manifold is from the highest grade 308 Austenitic Stainless Steel. Very good fit and proved effective in all applications.
Mild Steel Race Manifold TR 6 Cylinder (Picture shows silver ceramic coated option not included in price)
Stainless Exhaust Pipe TR 6 cylinder.
Stainless Silencer TR2 to TR6.